Spot-on copywriting for your small business.
Get your audience clicking that 'I'm in!' button.
With words that click with them.
INSTANT NOODLES: THE TRUTH REVEALED
Hey, did you know that instant noodles don't make people go
'Oh Oh Ohhhhh Yeah' in public? But reading about your product should.
Shake the Salt copywriting does that for you!
What? Well, what I mean is this: words are like food.
If it's just so-so, you can have a page full (or plate full) and it might fill a gap but you won't remember it for long.
You wouldn't tell anyone about it and you really wouldn't bother going back for more.
Fantastic copywriting triggers emotion. It connects.
And makes you stand out.
Like incredible food, it hits the spot.
Which makes your audience say 'oooooh yeahhhh' about your product.
Like Meg Ryan in 'When Harry Met Sally' … but for real, not faked.
Best of all, spot-on copywriting guides your audience to the step you want them to take next.
Whether that's 'Buy Now' or 'Book a Call' or 'Download my amazing freebie' (which grows your mailing list)' they scream
'Yeees, I AM IN!'.
And that's what I can do for you!
I'm Yohanna, by the way. Hey, how are you? Haven't met me yet? Well then come on over here – it's where I dish the dirt on myself.
---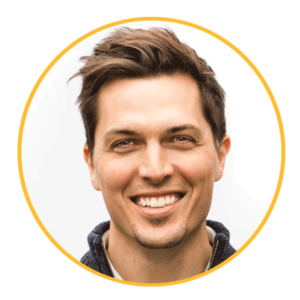 I've had the pleasure of working with Yohanna on a variety of projects from tech, to fitness, wine tourism and health coaching. Yohanna has that unique ability to instantly get into the mind of the audience, write clearly and eloquently to speak directly to the individual, in a consistent and relevant tone of voice.

– Brandon Pazitka, Freshly Brewed