TURN YOUR SIDE INCOME
INTO YOUR PRIME INCOME!
Shake up your web content and convert your browsers into buyers. 
So you can do the work you love.

Listen, Gorgeous, are you short on time, energy or know-how to create spot-on copywriting and kick-ass content strategy for your small and growing business?
I know that you're giving it your all.
But a gal can't do everything all at once. (Even though we try 110%).
But I also know that you deserve greater fulfilment, more freedom and way less stress!
So I'm here to tick a load of important things off your to-do list:

Your website copy
lead magnets (a.k.a free downloads)
sales pages
email newsletters
nurturing email sequences (drip campaigns)
blog posts
and more…
These are the smart moves that will fill your mailing list with your ideal customers, create more superfans, and crank up your sales – faster.
The results? A more reliable income by helping more people. Without you burning out or delaying the success of your business.
Let's get YOUR audience clicking that 'I'm in!' button.
So you can finally quit your day job and confidently support yourself and your family. On your terms. And with a hell of a lot more joy.
I'm Yohanna, by the way. Hey, how are you? Haven't met me yet? Well then come on over here – it's where I dish the dirt on myself.
---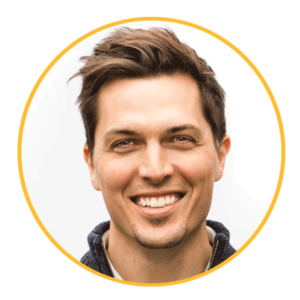 I've had the pleasure of working with Yohanna on a variety of projects from tech, to fitness, wine tourism and health coaching. Yohanna has that unique ability to instantly get into the mind of the audience, write clearly and eloquently to speak directly to the individual, in a consistent and relevant tone of voice.

– Brandon Pazitka, Freshly Brewed