Work with me!
A.K.A how to:
CREATE
impact  
ATTRACT
customers
BOOST
your income 
SHAKE up your web content, newsletters, blogs and more.
Because spectacular results start with spectacular copywriting.
But not just 'nice sounding' words. Words that also convert browsers into buyers!
Starting your small business alongside your day job and looking after your family takes courage. Your time and focus is split a million different ways.
But time and focus is what you need to create the well-thought-through words and content marketing foundation to connect with your audience and sell your product or service.
And that can feel like a massive weight on your mind. Especially when you're up at all hours trying to get the traction you need to make it all work. Feeling like you're being pulled in all directions.
And you're horribly forced to choose between making it to your kid's school play OR growing your business – so you can quit your day job. Again.
Let me lighten that load for you. So you can focus on the other things your business, family and your lovely self need you for.
And you can turn your side income into your prime income.
I write copy that not only converts but also deeply connects (clicks!) with your audience and lets them know exactly how you and your product are going to help them.
Helping them click onward to the next step – which might be: buy now / download now / apply now / book now.
So they're not lingering on the fence or clicking away from the unique way in which you make their life easier, healthier, more beautiful, or more fun.
1. Get the words that click and convert for your:
Website content
Newsletters
SEO optimised articles & blog posts
Sales & landing pages
Free downloads (lead magnets) – which build your email list
Engaging onboarding email series to send e.g. after joining your email list
Get in touch! We'll chat about what you need and I can give you a quote.
Yohanna has that unique ability to instantly get into the mind of the audience.
– Brandon Pazitka, Freshly Brewed
2. Up your game with a website review
Need a seasoned expert eye to see how your existing website can bring better results? I'm your gal. You might just need a few clever (non-technical) tweaks to grab the attention of your audience and convert browsers into buyers. Bring on those clicks and ka-chings!
Want to see how I've helped previous clients get their audience clicking?
Get in touch today and discover how I can help you with words that click and convert, using the voice of your brand personality. (Haven't found your brand voice yet? No worries, I can help with that too!)

Email me, Yohanna, on yo@shakethesalt.co.uk or call on 07450 859634.

Really looking forward to hearing from you!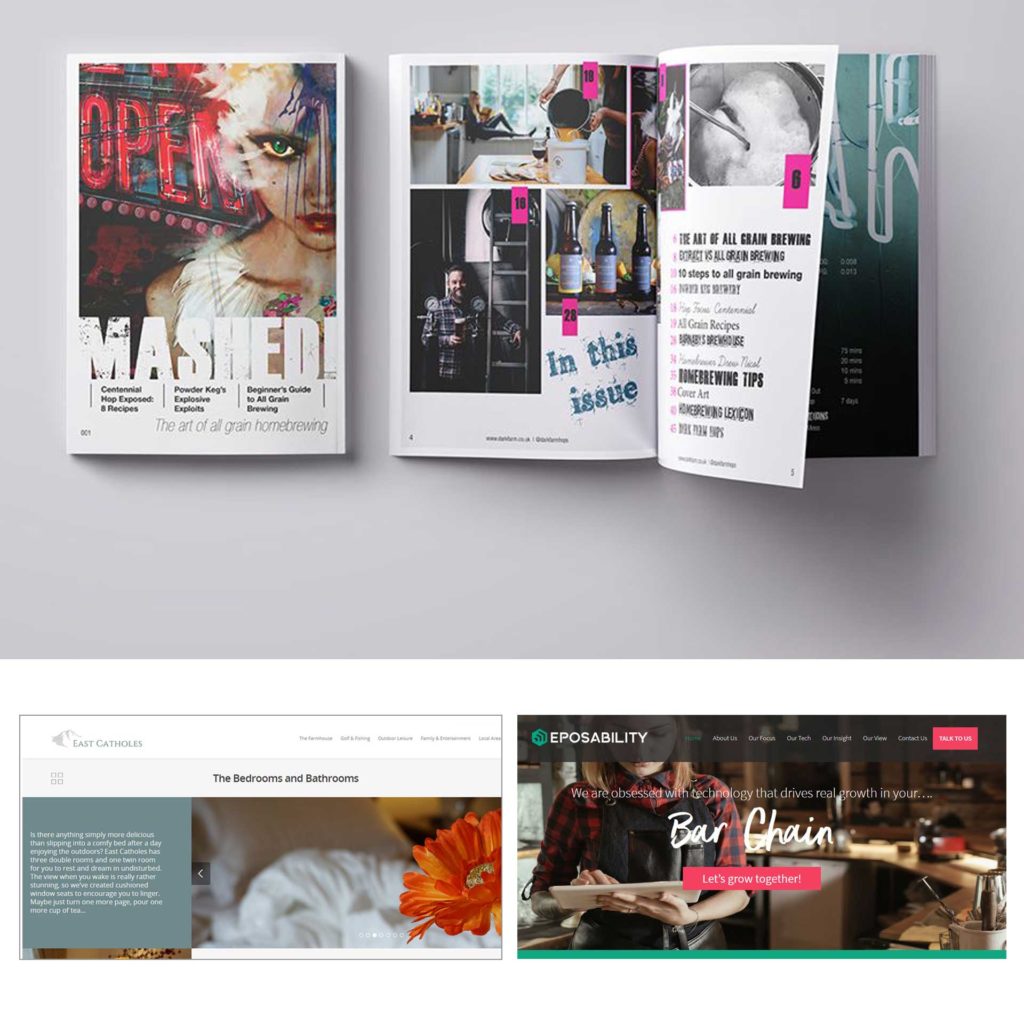 Photos by mentatdgt , Dominika Roseclay  Miesha Moriniere and bongkarn thanyakij  from Pexels